author, publisher, photographer, copywriter, entrepreneur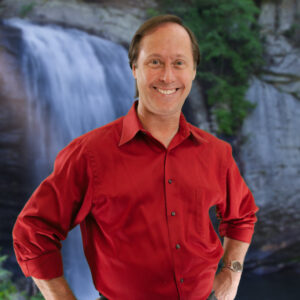 PowerKeys Publishing was created by author/publisher Alan Tutt, who started his online business on January 10th, 2003 in order to bring the world the fruits of a lifetime of research and experimentation.
Alan started out in life much like anyone else.  Being a straight-A student in school proved to be no benefit as Alan found himself in a long series of personal failures.  After struggling for years to find a solution to his problems, Alan discovered that the traditional pathways to success depended on a measure of 'faith' or 'belief' in order to work.
After making this discovery, Alan soon found himself enjoying many more successes in life, including a romantic relationship which includes many details specified in his original intention, and a successful photography business in which he earned up to $1,000 per hour doing "party photography".
Other results include:
Windfall sums of cash "out of the blue"
Winning games of chance
Dispersing a tornado in 5 minutes
Clearing houses of 'poltergeist' activity
Clairvoyance and ESP
Alan's first website, as well as his first ebook (Keys To Power), was based on the belief that you can tap into a Universal Power and direct it to create experiences and conditions in the world around you through non-physical means.  Some would call this Magick, while others would refer to it as the Power of Prayer.  In time, it began to be called the Law of Attraction.
Alan's 2nd ebook/website provided what many folks needed most — a way to use the Power of Belief to attract and maintain greater prosperity.  Being someone who believes that the more good you do for the world, the more good things you get in return, Alan released his Keys To Power Prosperity ebook with resale rights, giving many the opportunity to sell the book and make money while helping others.  This book has now been updated and renamed, "Prosperity From the Inside Out."
As Alan was writing Keys To Power Prosperity (which took all of 2 weeks), he became interested in a field called "conversational hypnosis".  This field, a branch of NLP (Neuro-Linguistic Programming), offered to help folks change beliefs quickly and easily.  Much quicker and easier than anything else that had ever been available before.
After a year of research, experimentation, and hard work, Alan's 3rd ebook was released.  Competing with various online courses costing $200 and more, Keys To Power Persuasion was offered for a mere $97 and sold like hotcakes.
It was at this point that Alan decided to write a "real" book, to be printed in physical form, and would bring the core message to a larger audience.  Choose To Believe offers scientific proof of the Power of Belief, and a simple, workable system for using conversational hypnosis techniques on yourself to produce dramatic changes quickly.
As expected, this book proved to be very popular, and formed the foundation for a completely new direction in Alan's career.
Since then, Alan has continued his research to find new and better ways to help folks change what they believe to empower themselves to live the lifestyle they desire, and bring their dreams to reality.
In 2010, Alan's EmBRACES Belief Entrainment System combined the best of everything he had learned over the years to help people just like you internalize the most important beliefs required to lead a life of abundant joy, happiness, and success.  This system literally takes all the work out of using the Power of Belief, and represents a significant milestone in the history of personal development.
In 2011, Alan turned his attention to the topic of business development and wrote a substantial "report" called Treasure Map to Online Riches.  Not only did it provide great information for starting an online business, it also proved what could be done in a single week when we are highly-focused.
In 2012, after a 2-week trip to Hawaii, Alan wrote a short 100-page book called Harmonic Prayer, which described a simpler 3-step manifestation process that closely matches his own personal process.  This book combined NLP and hypnosis into the process and showed the reader how to bypass most (if not all) of the development previously required to do significant manifesting.
During 2016 and 2017, Alan created a series of guided meditations that combine hypnosis, NLP, conversational hypnosis, and symbology to trigger catalytic changes within the listener's subconscious mind.  Starting with a series of Symbolic Solutions recordings for specific goals, this line of development continued further into a Symbolic Solutions 2.0 program, which takes the listener deeper into themselves where even more dramatic changes are possible.
In 2019, Alan updated the original Keys to Power – Step by Step course, and the result is currently available on this website as the Awaken the Avatar Within course.
Also in 2019, Alan held a series of in-person classes on the topic of business development.  This led to the creation of a business course, Changing Lives for Fun & Profit, also posted to the members' area.
When the pandemic hit in 2020, Alan created a 13-week course called Divine Dynamics and released it for free to his mailing list.
In late 2021, we converted the website to a members-only format, offering EVERYTHING for one low price.  You may sign up for a 1-year program at $195, or join for a lifetime at $397.  The home page is the best place to find out about why you might want to become a member, as well as quick buttons to sign up.
In 2022, Alan took the essence of the free Divine Dynamics course he had created in 2020, and updated it to be even more effective.  This is the most ambitious course to date, and essentially replaces all previous manifesting courses, with written material, hypnosis sessions, guided meditations, and more.
What will come in 2023?  We can only wait and see, as Alan is constantly creating new materials for our members.  Considering that January 10, 2023 marks the 20-year anniversary of PowerKeys Publishing, we're very likely to see something incredible!  The last we heard, Alan has 3 new courses planned to extend Divine Dynamics even further.
Feel free to browse our site, and take advantage of the many years of hard work that has been put into each and every one of our products.