Welcome to PowerKeys Publishing!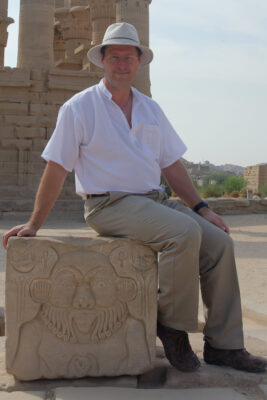 I have spent my entire life investigating and experimenting with the power of our minds, looking for better and better ways to unlock this power and direct it to manifest our dreams into reality.
Through the 40+ years I've been involved in this science, I've experienced many marvelous miracles and convenient coincidences. To put it as simply as possible, it all boils down to belief. If you believe that something is going to happen, to the point where you truly EXPECT IT, and have no competing beliefs to interfere, the magic happens.
The main reason folks experience pain, suffering, and disappointment is because they have beliefs in pain, suffering, and disappointment. When you can eliminate the negative beliefs and reinforce the positive beliefs, your life takes a major turn for the better.
Back in 2003, when I started bringing what I had learned to the online world, I wrote a week-by-week study course called "Keys To Power – Step by Step". That and several courses following it focused on what we can do on a conscious level to shift our beliefs to one of Power, authority, and control of the world around us.
More recently, I created a course called "Divine Dynamics" in which we combine hypnosis, guided meditations, and self-directed exercises to maximize your manifesting potential in the shortest time possible.
Currently, I focus more on using hypnosis and guided meditations to eliminate as much of the work as possible so you can get on with what you really want to do, enjoying life and reaping the benefits of a more positive belief system.
All of the previous courses, meditations, and hypnosis sessions I've created over the years are still available, and may be explored in the members area for a low "rental" fee, or may be purchased for download and permanent access.
Going forward, I am in a process of creating many new hypnosis recordings, and also offer private sessions for those who want something more than a pre-recorded session can give them.
Feel free to explore this website and see if there's anything that appeals to you. If I can be of any assistance, feel free to Contact Me and ask.