Most of the courses I've written since the first one in 2003 have been focused on the core manifesting process.  How to create the life you want using the power within your mind.
This year, I'm doing something a little different.  I'm working on a course that will cover the core manifesting process, plus a whole lot more.  And I'm making this course available for free.  No charge.  Gratis.  Pay nothing unless you want to.  (Yes, I WILL accept donations from those who want to support my work.)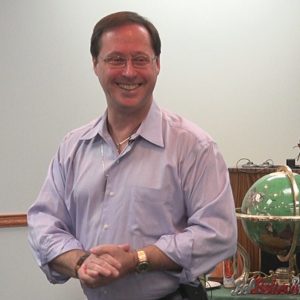 By the way, if you're not already familiar with who I am, my name is Alan Tutt, and I've spent over 35 years researching and experimenting with many different forms of manifesting to find what works best, and how to take control of physical reality with non-physical methods.
Some call this the Law of Attraction.  Others call it the power of prayer or the power of faith.  Some call it magick.  Whatever you call it, we're talking about the ability to manifest a desired result without our direct physical involvement.
Obviously, manifesting works BETTER when we are physically involved, but my focus has been on what we can do through metaphysical means.
Some say it's impossible.  My experience proves it IS possible.
I have many stories I plan to share with you as we go through this course, including:
how I stopped a tornado in it's tracks.  (This has happened more than once.)
how I produced "found" money out of nowhere.  (several times, actually!)
how I set the number of hours I worked in a temp job (where I had ZERO physical control), and the overwhelming result of going for "maximum overtime".
how I attracted a relationship with LOADS of fine details that exactly matched what I had specified. (BTW -that relationship is still going strong.  Linda & I recently had our 15th wedding anniversary.)
how I described people I had never met, including objective details such as height, weight, hair color, and eye color.  (This wasn't a case of reading the mind of the person in front of me, since, in some cases, I pulled details they didn't know until later.)
And then there's manifesting a $20,000 gift sitting on my couch.  How many LOA gurus say you CAN'T sit on your couch and have something manifest?  Guess what? They've been PROVEN WRONG!
Actually, this last one reveals a common misconception.
Just because YOU can't do something doesn't mean it can't be done.  It just means you haven't yet acquired the knowledge and skills necessary to do it.
And this is what I'm here to help you with.
The stories listed above aren't to brag about what I can do.  They will serve as examples to show you how to do similar things.
Back in 2003, I started teaching a system I called the Keys to Power.  In 2008, I released a book titled "Choose to Believe".  And in 2012, I produced a book and audio package called "Harmonic Prayer".
Since then, I've taught a few variations of the Harmonic Prayer concepts, while also developing guided meditations to help people master the skills necessary to manifest their desires.
Along the way, I continue to find new ways to produce better results quicker, and with greater certainty.  And each time, those I teach get better and better results from following my instructions.
Unlike many online, I plan to freely share with you my newest and best information yet in this brand-new Divine Dynamics e-course.
Imagine being able to take a breath, imagine your desired result, and KNOW that it will happen.
Yeah, it really can be THAT simple.
Divine Dynamics e-Course
This new course is designed around weekly lessons lasting a full year.  4 modules of 13 lessons each, spread over 52 weeks.  Each lesson takes about 15 minutes, with homework assignments that will take about 15 minutes per day.
Of course, you don't need to go through the entire 52-week course to get great results. The first 13-week module is a complete course in itself.
Module 1 gives you a solid foundation for manifesting anything you may want in life.  Specifically, these lessons are:
Core Process & Key Principles * – the exact process I use to manifest miracles in my own life.
Setting a Target – a frank discussion on what are and are not reasonable goals in manifesting.
Connecting with the Divine * – this step is critical, and mastering it makes you a more powerful manifestor.
Indulge Your Divine Self * – a surprising way to make a more powerful connection with the Divine.
Communicating with the Divine * – helps you to master the core element of the manifesting process.
Trusting the Unseen * – manifesting requires trust, and this lesson helps you develop a rock-solid level of trust.
Stepping Out in Faith * – what to do after your set Divine Forces in motion.
A Plan of Action – not every goal can be manifested in a single session.  Here we talk about working towards BIG goals.
Getting Past the Past – some folks feel they are limited by their past experiences.  I show you how to break the chains that hold you back and move forward with confidence.
Customizing the Process – there are many ways to manifest your desires.  Here we create a custom process that fits you to a T.
Eliminating the Process – the ideal situation is where you can manifest miracles with a simple decision.  I show you how.
Unlimited Possibilities – for those who still have trouble breaking out of the box of past limitations.
Opening to Divine Flow – how to live in a constant state of Divine Guidance.
( * ) – indicates a guided session is available for this lesson
Module 2 will expand on this to cover more advanced—and some may say esoteric—topics to maximize your skills in manifesting.
Module 3 builds on this foundation to guide you in your personal self-growth so you can master your emotions, your habits, your relationships, your finances, and all the other details of living a full and satisfying life.
So what's left for Module 4?  This is where I show you how to truly manifest on a global scale by becoming a thought-leader, building an organization (business, charity, religion, cult, etc.), and inspiring others to implement your vision for the world.
Each module is a complete course in itself.
While I could easily justify a price of $495 for this course, I'm not going to do that.
Here's what I'm thinking
Each lesson will have a text version and a video version.  I'm also working on a handful of guided sessions for each module.
Sign up for the new course using the form below, and you'll get the text version of all 4 modules for free.  You'll also get the video versions and guided sessions for Module 1 for free.
This way, you'll get the full experience for what some may feel is the most important module of the course.
After that, you can get the videos and guided sessions for modules 2 through 4 for just $29 per module.  $29 x 3 = $87, so if you want to get all 3, I'll set up a package where you can get them all for just $67.
Remember, you get the text version for everything, plus the videos and guided sessions for Module 1 for free.
Does that sound fair to you?
If so, go ahead and fill out the form below, confirm your registration by clicking the special link in the email my system sends you, and I'll see you inside the new Divine Dynamics e-course.