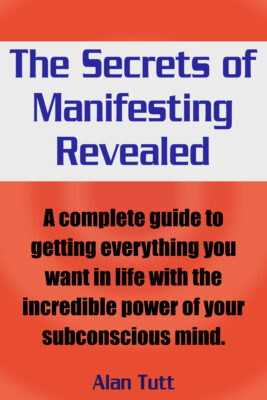 I have an amazing gift to give you today. This is a 30-page report called "The Secrets of Manifesting Revealed". This comprehensive report covers:
Why 95% fail to get positive results from their manifesting efforts: These 5 limiting beliefs will prevent your manifestation from working.
How manifesting works: 3 key principles that give true Power to your manifesting efforts.
How to manifest your desires into physical reality: A simple 5-step process that works wonders. Not only WHAT to do, but also HOW to do it.
How to get consistently-reliable results you can be proud of, every single time: If you've been frustrated by hit-and-miss results, you NEED this information!
If I had this information when I first started on this pathway, it would have saved me at least 15 years of trial and error.
Just enter your name and email in the form below, and I'll send you a link to this powerful report. In less than an hour, you could be manifesting miracles into your life.
Enter your name and email address here to get your free copy of
The Secrets of Manifesting Revealed.