Free Gift: The Secrets of Manifesting Revealed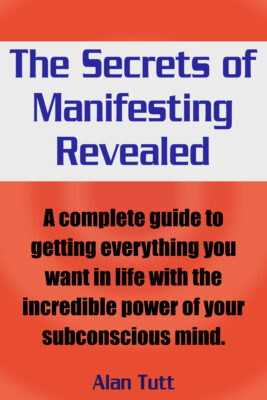 If you're new here, I'd like to give you a welcome gift. This is a 30-page report called "The Secrets of Manifesting Revealed". This comprehensive report covers:
Why 95% fail to get positive results from their manifesting efforts: These 5 limiting beliefs will prevent your manifestation from working.
How manifesting works: 3 key principles that give true Power to your manifesting efforts.
How to manifest your desires into physical reality: A simple 5-step process that works wonders. Not only WHAT to do, but also HOW to do it.
How to get consistently-reliable results you can be proud of, every single time: If you've been frustrated by hit-and-miss results, you NEED this information!
If I had this information when I first started on this pathway, it would have saved me at least 15 years of trial and error.
Just enter your name and email in the form below, and I'll send you a link to this powerful report. In less than an hour, you could be manifesting miracles into your life.
Enter your name and email address here to get your free copy of
The Secrets of Manifesting Revealed.
What we do here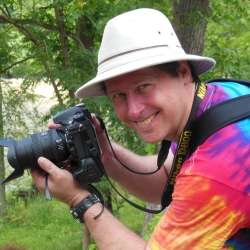 Hi, I'm Alan Tutt, and I started sharing what I know about manifesting back in 2003. At that time, I had been involved in the subject for about 20 years and had learned how to manifest many things into my own life. Things like …
Windfalls of cash "out of the blue"
Winning games of chance
Dispersing a tornado in 5 minutes
Clearing houses of 'poltergeist' activity
Clairvoyance and ESP
Attracting a soul mate within a couple of weeks
Manifesting several gifts, including $20,000 and 2 cars
Incredible health — it's actually been over 25 years since I've had as much as a cold
Since 2003, I've created nearly a dozen courses, a couple dozen guided meditations, several hypnosis programs, and a library of 360 "not-so-subliminal" background recordings. I continue to create new materials, and have 3 new courses planned with a host of associated audio programs.
At this point, I have collected all of them into a single members' area to best serve my members by giving you access to EVERYTHING rather than putting you in a position where you have to choose from the various options available. In short, I pull out all the stops to give you the absolute BEST I can during your time here.
If you want to learn how to manifest your desires, and develop the skills required to do so reliably and consistently, then I'm happy to work with you in the members' area in any way I can, including personalized attention when needed.
It's best to think of the PowerKeys Publishing memberships like a health club. We have a lot of "equipment" you are free to use as long as you remain a member, and there's no reason you need to use all of it. Just come in, use what you enjoy, and don't worry about all the other materials available.
Structured Member Content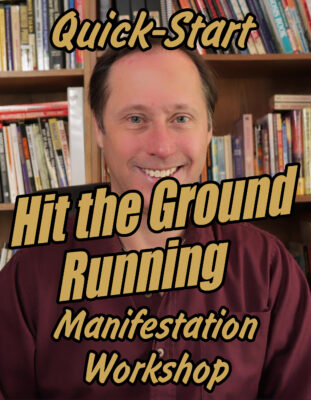 I've organized the materials – and have created new materials – so you can get a powerful experience your very first day. This includes the new Quick-Start "Hit the Ground Running" Manifestation Workshop, which is a 5-hour series of 7 videos. And if that's all you ever do, it's worth the monthly membership fee on its own. (This workshop is something I could easily sell for $97 on its own. And while I created it so you could go through all of it in a day, you're welcome to spread it out over time.)
All of the materials are posted to the members' area, including the audio programs, so there's nothing to download, and you can access the materials from any device.
If you can invest a week or a month into your personal development, you get the absolute best I can give you in that short time, with hypnosis programs, guided meditations, and self-directed exercises.
If you are more dedicated to maximizing your manifesting skills, then you can transform your entire life in a few months to a year. This would give you time to go through several courses, even with a busy schedule.
And if manifesting is a way of life for you – a significant part of who you are – then a lifetime membership is for you. This way, you can stay on the leading edge whenever new discoveries are made.
Member Benefits
Tips, Tricks, Techniques
Learn simple little ways to maximize your ability to manifest your desires into reality. Sometimes, something as simple as lifting your chin and looking up can help. Seeing yourself as bigger and more powerful than the situation you want to change also helps a great deal.
Build Your Manifesting Muscles
Tips and tricks will only take you so far. To truly MAXIMIZE your manifesting abilities, you have to develop certain skills and psychological conditions, such as self-esteem, self-confidence, a feeling of connection with the world around you, and so forth. This is truly professional-level manifestation training.
Fun & Enjoyment
Those who approach manifesting as work rarely succeed long term. Those who approach it with an attitude of fun and enjoyment – a game – will see the BEST and most consistent results. Creating your own custom manifestation process is a great way to ensure the work is also fun.
Productivity & Motivation
The processes we use to maximize our manifesting abilities also help in other ways, such as increased productivity and an easier time motivating yourself to get things done. Life is easy when you're equipped to handle anything that comes your way.
Harmonious Relationships
Your new manifesting ability will not only help you manifest great relationships, but will also give you the poise, confidence, and charisma that leads to ALL of your relationships improving. Members have access to several hypnosis programs, guided meditations, and practical advice to experience beautifully-harmonious relationships.
Financial Abundance
People generally get into manifesting to get more out of life. This includes an abundance of money as well as everything else. Members get access to a personal prosperity course and 2 different business courses I've created, with everything you need to know to experience abundant financial prosperity.
Respect & Admiration
Those who get beat down by life rarely earn the respect and admiration of those around them. When you master the art and science of manifesting, you enter a whole new world of possibilities in which everyone you meet feels that there's something special about you.
Purpose & Meaning
One of the best results of learning how to manifest your desires into reality is that you discover that anything is truly possible, and there's nothing to stop you from making a real difference in the world. When you define your own personal mission, you find new reasons to get up in the morning and take charge.
If any of this sounds good to you, I invite you to
join our elite community of master manifestors.
Money-Back Guarantee
Feel free to sign up just to check us out. Come in, watch the Quick-Start workshop videos, test drive some of the lessons (including the hypnosis programs and guided meditation), and if any time in the first 30 days you feel this isn't for you, just let me know and I'll cancel your membership and refund your money. Annual members get 60 days to evaluate the materials, and lifetime members can get a refund within the first 90 days.
Simple as that.
You've got nothing to lose, except the experiences of lack, limitation, and failure.