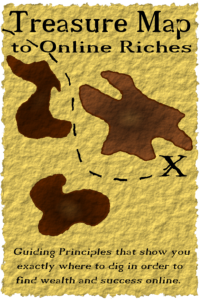 Written in 2011, this course reveals the key principles behind all successful online businesses, and provides a clear set of guidelines for succeeding with your own online business.
Alan Tutt has operated his online business since January 10th, 2003. During that time, he has learned from people such as Joseph Sugarman, Jay Abraham, Dan Kennedy, Bob Serling, Mark Joyner, Corey Rudl, Terry Dean, Jimmy D. Brown, Willie Crawford, Jim Edwards, Yanik Silver, Mike Filsaime, Paul Myers, Glenn Livingston, Paul Hartunian, Fred Gleeck, Jeff Walker, Frank Kern, Eben Pagan, Rich Schefren, and many others.
Using the principles revealed in this course, Alan has created marketing events which have brought in as much as $5,000 a day and $15,000 a week.  Most recently, Alan helped a local organization host an online conference which DOUBLED the profitability of their previous in-person conferences with a much simpler event.
As you will see for yourself, Alan's writing style is direct and to the point. No fluff, and 100% usable content.